Kayaking in Kenmore: Routes and Rentals
Nestled at the northern tip of Lake Washington just west of the Sammamish River Estuary, Kenmore is the prime location for kayaking in the Pacific Northwest. Looking for a calm, affordable city to live in with plenty of kayaking opportunities? Explore Kenmore's favorite kayaking locales.
Guide to Kayaking in Kenmore
The biggest mini boat shop in Kenmore is in the center of town and right on the water, located by Log Boom Park. Whenever you get the hankering, you can rent out a single or double kayak, canoe, SUP board, Supsquatch paddle board, or even a beach cruiser bike. Call ahead at 425-417-8637 to book an hour-long lesson, or show up anytime to rent by the hour.
Once you're out on the water, you can go anywhere your stamina and snack supply allows. Below are a few of the most beautiful sights in your backyard. Each of these locations can either be kayaked or driven to, if a long trip down Lake Washington isn't on the menu for the day.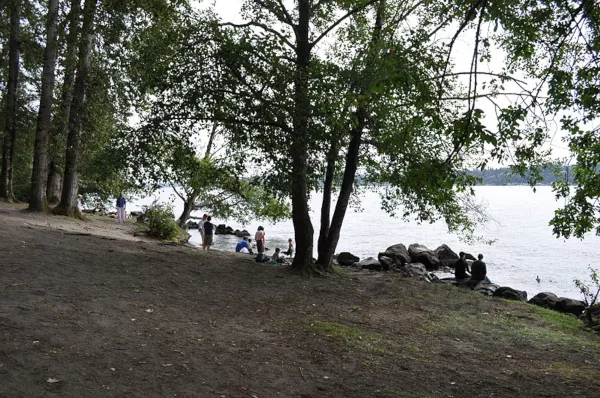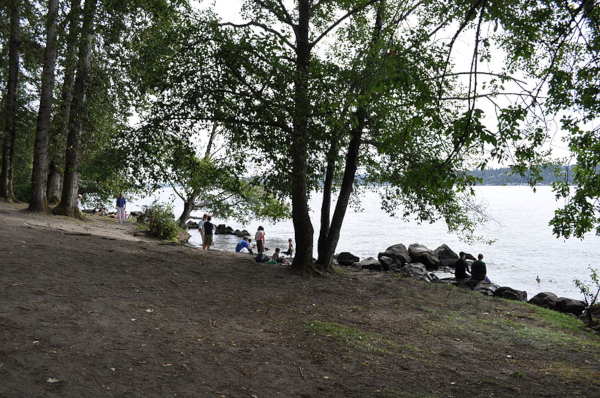 1.7 miles or a half hour kayaking trip from the Kenmore dock, this spacious, well-maintained park has many natural alcoves and garden areas, perfect to feast your eyes on as you paddle down Lake Washington. Park your kayaks and let the kids play in the massive, castle-themed play structure. Enjoy a picnic in the sunlight or under shelter before making your way back to Kenmore.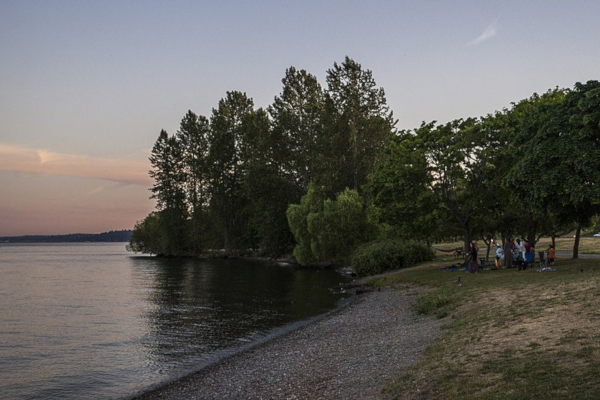 4.3 miles or an hour and a half away from the Kenmore dock, this park is home to Art Deco sculptures amidst the trees, community gardens, and wetland observation points. Enjoy the playful mix of natural and human-made art after an exhilarating trip along the water.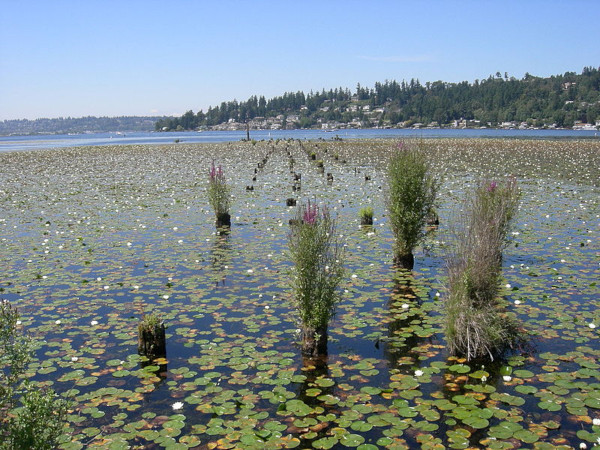 6.3 miles or 2 hours from the Kenmore dock, this park is shaped like a secret cove hidden beyond a peninsula. While the trip is long for most beginners, the prize is well worth it. In the summer, the water is speckled with lily pads, creating a truly mystical scene. While recuperating from the trip, enjoy a picnic and a tour down the boardwalk.
Sammamish River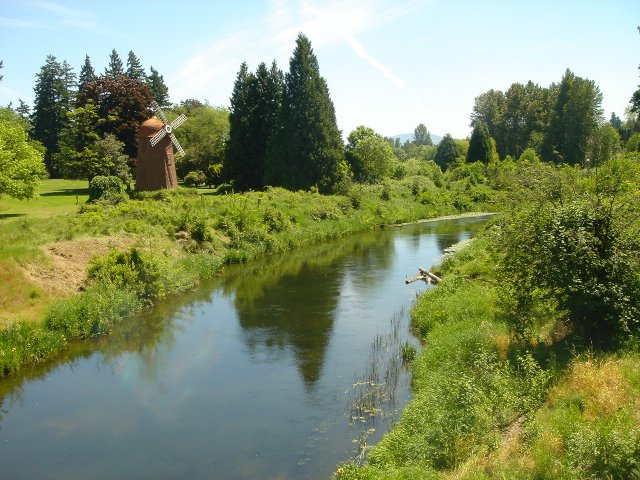 For a peaceful day trip with the current always on your side, venture down the Sammamish River, starting in Marymoor Off-Leash Dog Park and landing at the northern tip of Lake Washington. The trip takes about 5 hours at 3 mph, passing through gorgeous Sammamish Valley and through the wilderness south of Woodinville. A quicker route begins in Woodinville's Woodin Creek Park halfway along the route, cutting down the trip to 2.5 hours.
Want more kayaking in your life? You'll love living at Timbers at Kenmore with an open floor plan, beautiful log cabin ceiling, and rustic living room fireplace – just 4 minutes away from Kenmore's largest kayak rental shop. Enjoy a full-service gym, off-leash dog park, and playground every day at Timbers.